CALL TODAY: 1 (780) 417-0019, 1 (877) 417-0019
TEXT: (780) 913-9849
KNOW your Property before you sign or sell!

Leverage our Experience. Call your Home Inspection Experts for an accurate and timely inspectio


KNOW your Inspector before you sign or sell!

Your Inspector's skills and credentials guarantee that you will get the Inspection that you need.

WHO ARE WE?
Find out more: Click HERE


Serving communities of Central Alberta since 2001.


Inspect Express

has been serving Edmonton, Sherwood Park, Ardrossan, St Albert, Spruce Grove, Leduc, Beaumont, Devon, Tofield, Ft Saskatchewan and the surrounding communities of Central Alberta since 2001.

Ethical, Friendly, Professional, Reliable, Affordable, Educational

Want more info about us?

---
At Inspect Express we inspect your property with the eyes of our expertise, technology, and common sense. We compile our findings in an easy-to-read assessment so that you can comfortably complete your next home, condo or property purchase.

Knowledge is power; KNOW your property to protect your interests.


Your Inspect Express team is trained, thorough, and effective. We get the job done! Just look at what we found at these properties...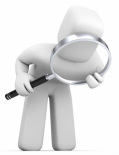 Systematically inspecting these areas and More

Grounds
Exterior
Roof System

General Interior
Kitchens

Bathrooms
Attic / Roof structures
Plumbing

Electrical
Heating System
Structural System / Foundation

Garage
And more!

See our pricing

and

reporting system Welcome First time Home Owners
Ask us about our First time home owners discount We specialize in home and property inspections for Real-Estate related transactions. Ed is a Certified Master Inspector and we only use certified Alberta licensed experienced inspectors that comply with the New Alberta License Requirements and have an excellent ability to communicate their findings to you.Never Buy Without a Certified Home Inspectors Inspection!Whether you are buying New Home from the builder, a previously owned home through a Realtor or a "For-sale by Owner Listing Service", we can help you buy with confidence. If you're selling your home you may consider a pre-sale inspection to better prepare your home for sale and cover the objections before they arise. At Inspect Express our goal is to provide you with enough information so you can comfortably complete your purchase with a thorough understanding of the current condition of the home and avoid any unpleasant surprises on your closing day.

Get the Expert

The truth is that most people don't remember their last property walk-through. We are your gov't licensed, community known, and certified Inspection Service.
Leverage our years of experience, goodwill and advanced technology for your ease of mind.

Buy With Confidence . . . avoid any surprisesWant more info about us?

Want more info about us?
"Those that are unaware are unaware they are unaware !"